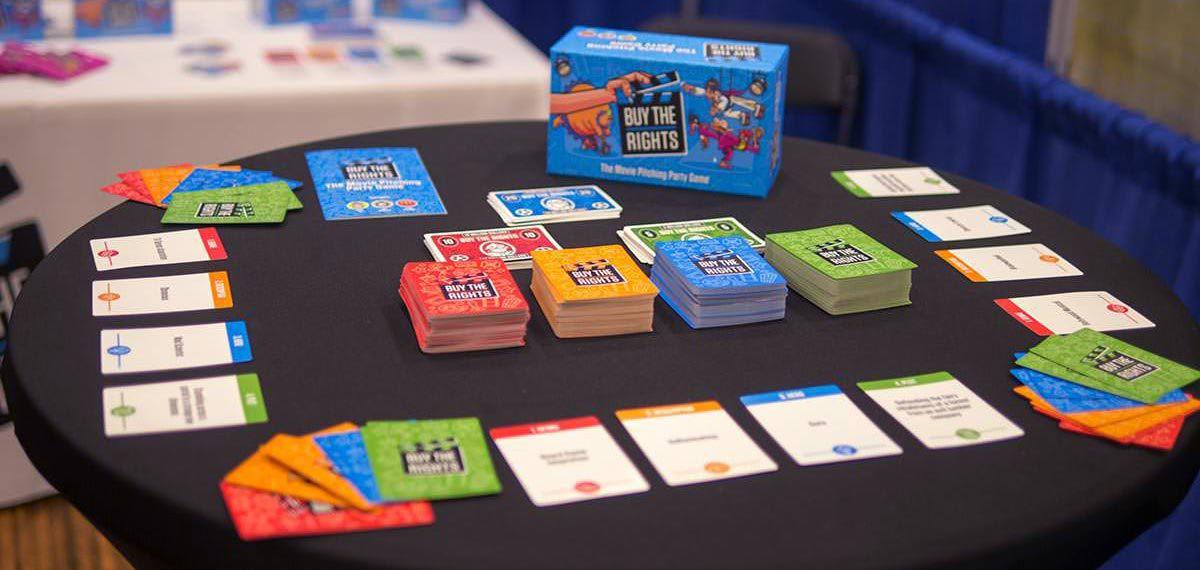 The Literally Wizards team is excited to be showcasing Buy the Rights at a couple events this summer. If you'll be attending either of these events, come by and see us. You can play Buy the Rights with us, buy a copy, and check out some other swag we'll have available.
July 7-9 - Indy PopCon - Indianapolis
We'll be showing off Buy the Rights at Pop Con this year, a great event focused on movies, TV, gaming, and more. We should have the booth number soon.
August 17-20 - Gen Con - Indianapolis
Buy the Rights will be making its Gen Con debut this summer in Entrepreneur's Avenue. We'll be set up at booth number 3056 and will have plenty of copies of the game and the 80s Action Expansion, as well as extra goodies like stickers, pins, and more.